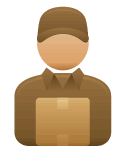 US defends FedEx in dispute over pilot quarantines
UPS pilots disembarking for rest in Hong Kong report they are being forced to wait in government facilities for COVID-19 test results rather than proceed to their hotel, a situation that could escalate tensions with the U.S. over restrictive COVID-19 health measures on aircrews arriving in the semiautonomous city.
The U.S. Department of Transportation earlier this week retaliated against Hong Kong's aggressive quarantine measures for pilots that are impacting cargo flights by FedEx Express (NYSE: FDX), but give a pass to certain flights by local carrier Cathay Pacific.
"Crews laying over in Hong Kong are now subject to new rules requiring that crewmembers tested for COVID-19 upon arrival must wait for test results prior to being allowed to proceed to the crew hotel," the union representing UPS (NYSE: UPS) pilots said in a communication to members obtained by American Shipper.