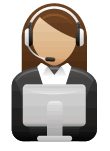 Deployments began after federal mandate to distribute therapies within 24 hours of emergency use authorization.
UPS to help transport the initial Pfizer-BioNTech COVID-19 vaccine doses to support vaccinations of healthcare workers.
UPS today announced its involvement and full support of distribution efforts for Pfizer-BioNTech's COVID-19 vaccine as part of Operation Warp Speed. Pfizer's and BioNTech's vaccine, approved through a U.S. Food and Drug Administration emergency use authorization (EUA), is the first to be deployed in a months-long global race to develop safe vaccines to combat the spread of the COVID-19 virus.
"Vaccine distribution is a key part of moving our world forward by delivering what matters," says Carol Tomé, CEO of UPS. "We have dedicated and hardworking people around the world who have been trained to store, handle, transport and deliver vaccines. We're pleased to support our healthcare partners with smart, efficient logistics for these vaccines that will protect communities and save lives."