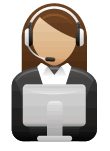 Insuring one package is now simple, fast and convenient
UPS Capital®, a subsidiary of UPS® (NYSE:UPS), today announced the launch of its online single-shipment coverage which gives businesses immediate access to transactional insurance – regardless of the shipping mode or carrier.
UPS Capital CargoEdge® single-shipment coverage supports an enhanced customer experience by providing insurance coverage through a fast and secure process. Customers can request and receive insurance coverage on shipments in a matter of minutes – all online.
"As more companies rely on digital transactions to keep pace with business demands, it was important for us to respond with flexible, innovative shipping coverage," said UPS Capital President Mark Robinson. "It puts speed, control and choice in the customer's hands, where it should be."