Pees in the brown Koolaid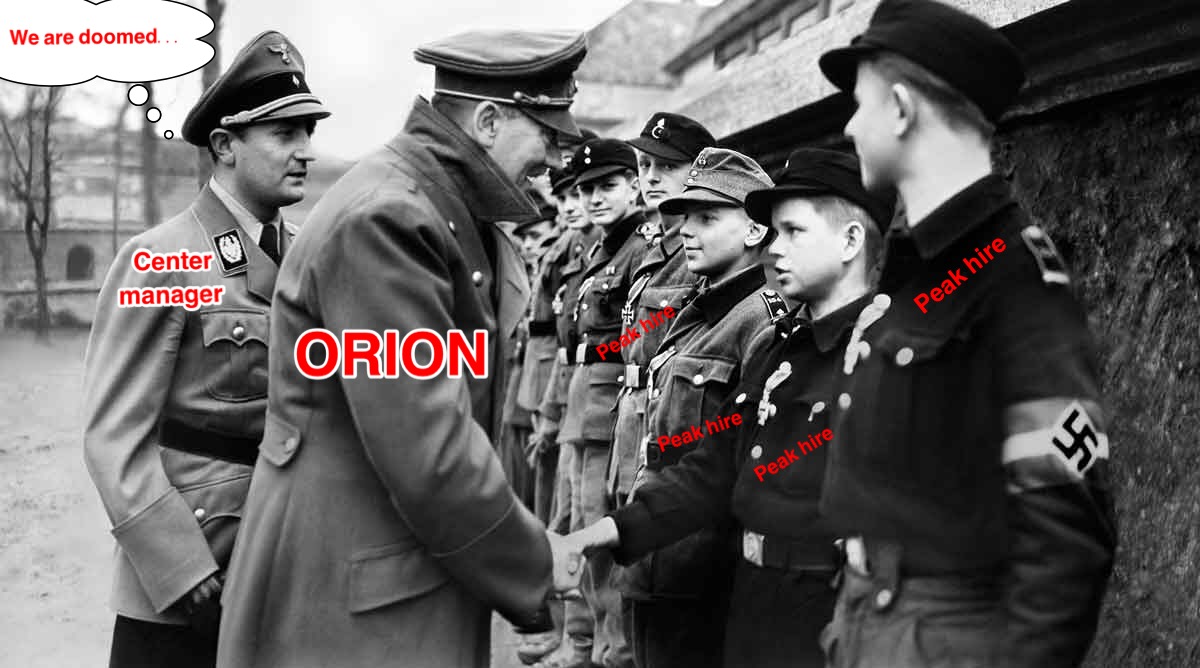 As a history buff, when I think of ORION I cannot help but to draw a comparison between it and the final days of the Third Reich in WW2.
By March of 1945, Hitler was effectively insane. He had been reduced to a senile, trembling, drug-addicted shell of a man who indulged in grandiose and deluded fantasies of victory. He issued nonsensical orders to non-existent armies which were obediently transmitted by his syncophants even though they knew full well that the situation was hopeless and the war was lost. He was convinced until the very end that victory could still be salvaged through the use of high-tech wonder weapons like the V2 rocket, and he would order the execution of anyone who tried to tell him otherwise. The parallels between this and the almost suicidal zeal with which upper level UPS management has embraced ORION are striking. I just hope they step away from the Kool Aid in time for us to salvage peak season....