If you haven't already read it:
Teamsters Statement on Tentative Rail Agreement
If you've been expecting O'Brien to deliver on his rhetoric, this is a warning sign. The tentative agreement, which O'Brien helped broker and our Teamster brothers and sisters in the BMWED have already voted down, is celebrated in the article. But the issues of understaffing and time-off, by all accounts, have not been addressed.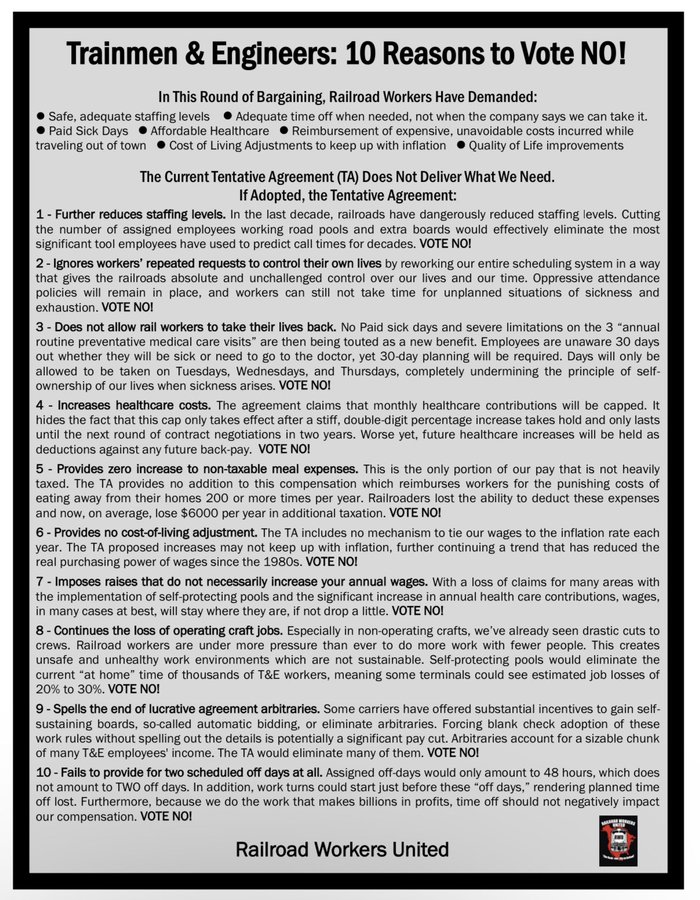 And here you have the National Association of Chemical Distributors, a group of companies mostly just upset by service failures, taking a more "militant" approach than O'Brien.
Railroads should give workers the benefits they seek