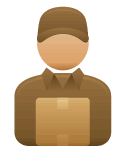 Officials said around 10 p.m., Jesse Whitfield, 19, was found on lying on the ground, shot several times at the UPS location on East McDowell Road. The teen was reportedly walking to his car when he was shot. The victim was shot in several places, including the face, the hands and arms, the pelvis, and possibly the chest.
Jackson Police Department spokesperson Colendula Green confirmed that Whitfield worked at UPS.
Whitfield is in critical condition.