This could be an interesting development for moving data in the sub-atomic level.
Talk about data living forever? This could make data as indestructible as information is in the Physics world.
What can I say ...
@rod
does porn ... I do Science.
Check out the neat graphic below or in the article
Physicists Made a Flying Army of Laser Schrödinger's Cats
A laser pulse bounced off a rubidium atom and entered the quantum world — taking on the weird physics of "Schrödinger's cat." Then another one did the same thing. Then another.

The laser pulses didn't grow whiskers or paws. But they became like the famous quantum-physics thought experiment Schrödinger's cat in an important way: They were large objects that acted like the simultaneously dead-and-alive creatures of subatomic physics — existing in a limbo between two simultaneous, contradictory states.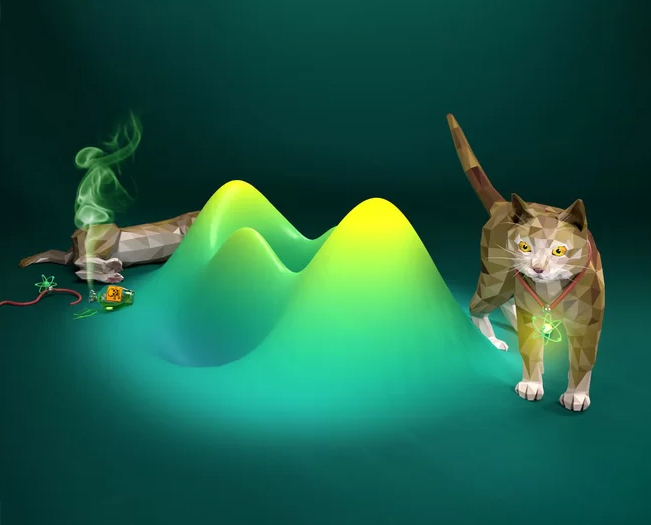 ​