double tap o da horn dooshbag
So this is the 3rd GM GMC truck i've driven soo far... all of them have peeling paint at the hood. What the eff, did they ran out of sanding paper to properly prep these hoods before paint???
So, i have to get another set of tires n brakes put on.
The final heat wave has passed with that last hurricane and the time is ripe for a cheapo Earl Scheibs (sp) paint job... i pulled behind the shop to start my ghetto paint job.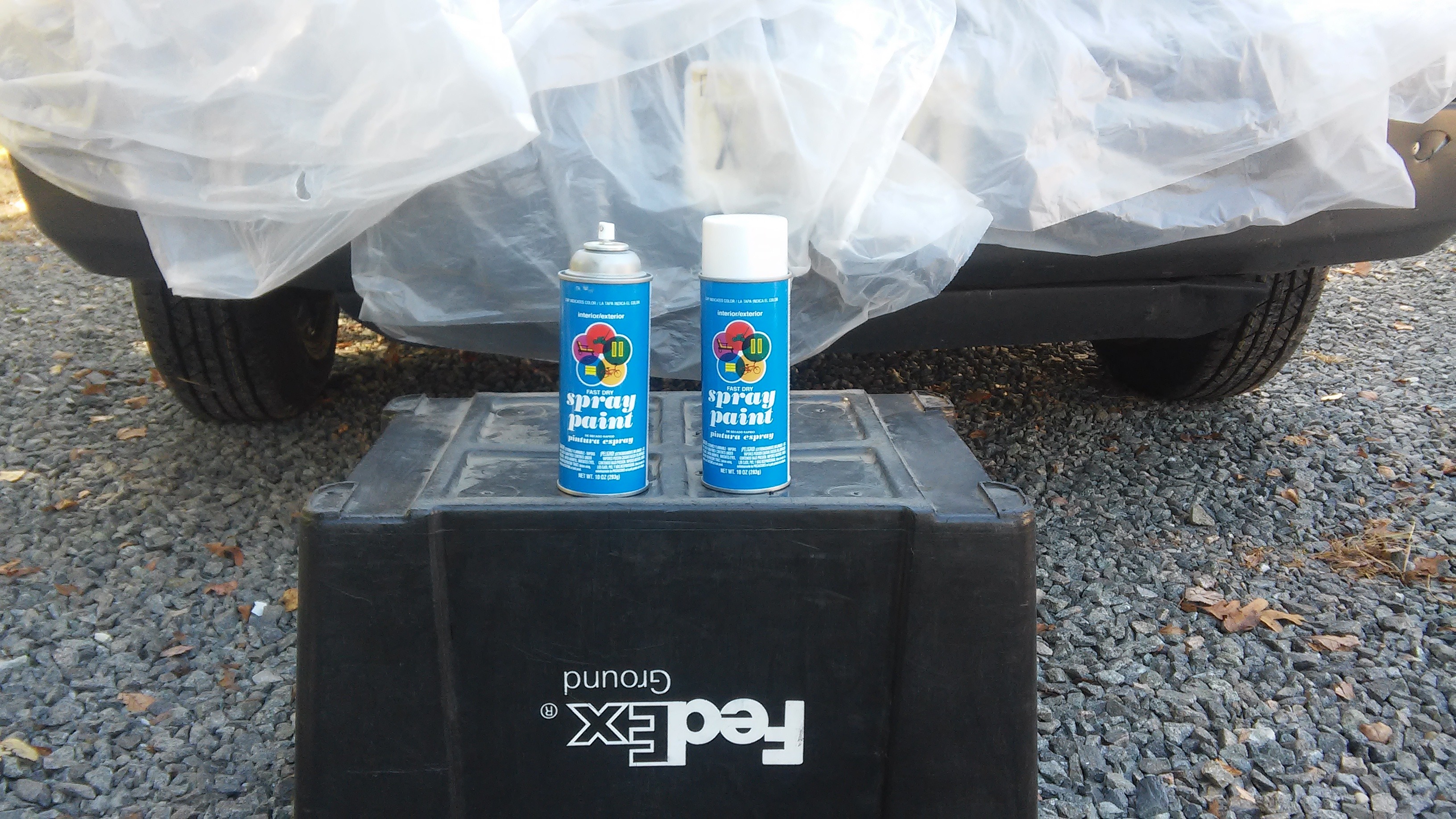 2 x wally world paint cans (wasn't enough to blend in the whole hood) @ 96©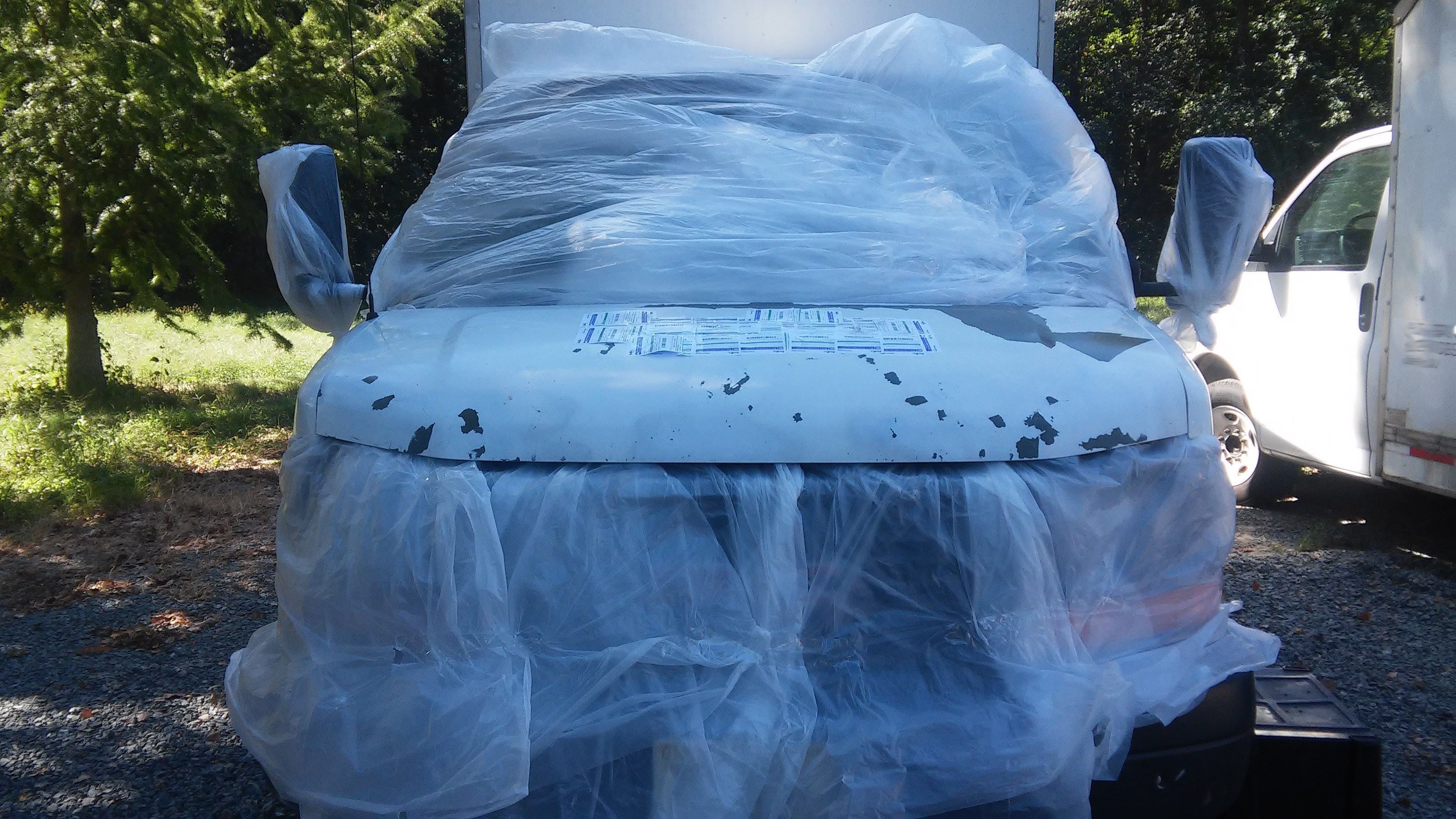 Free weather bags n tape from FedEx (thanks! )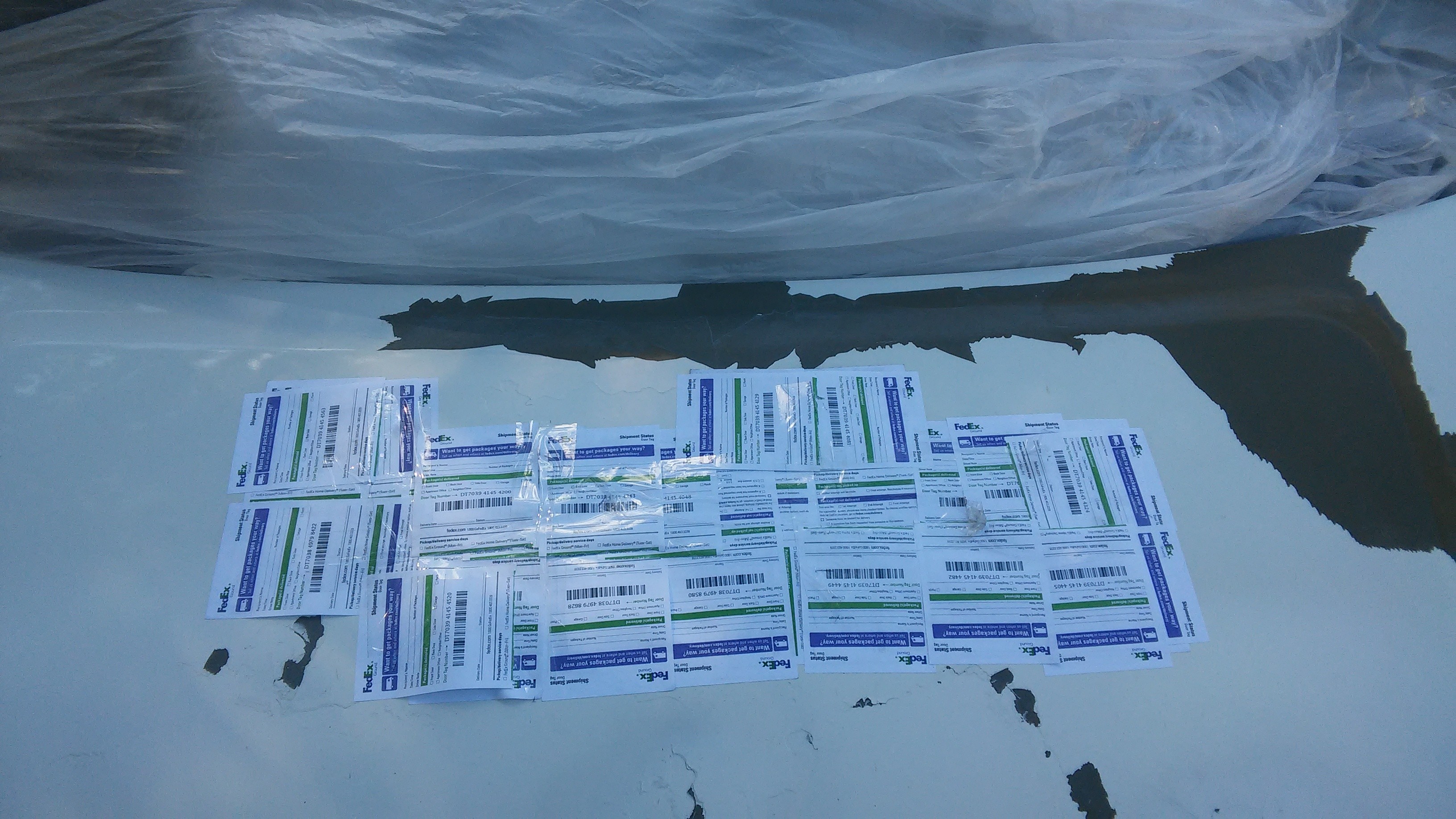 Free doortags to block out the FX logo...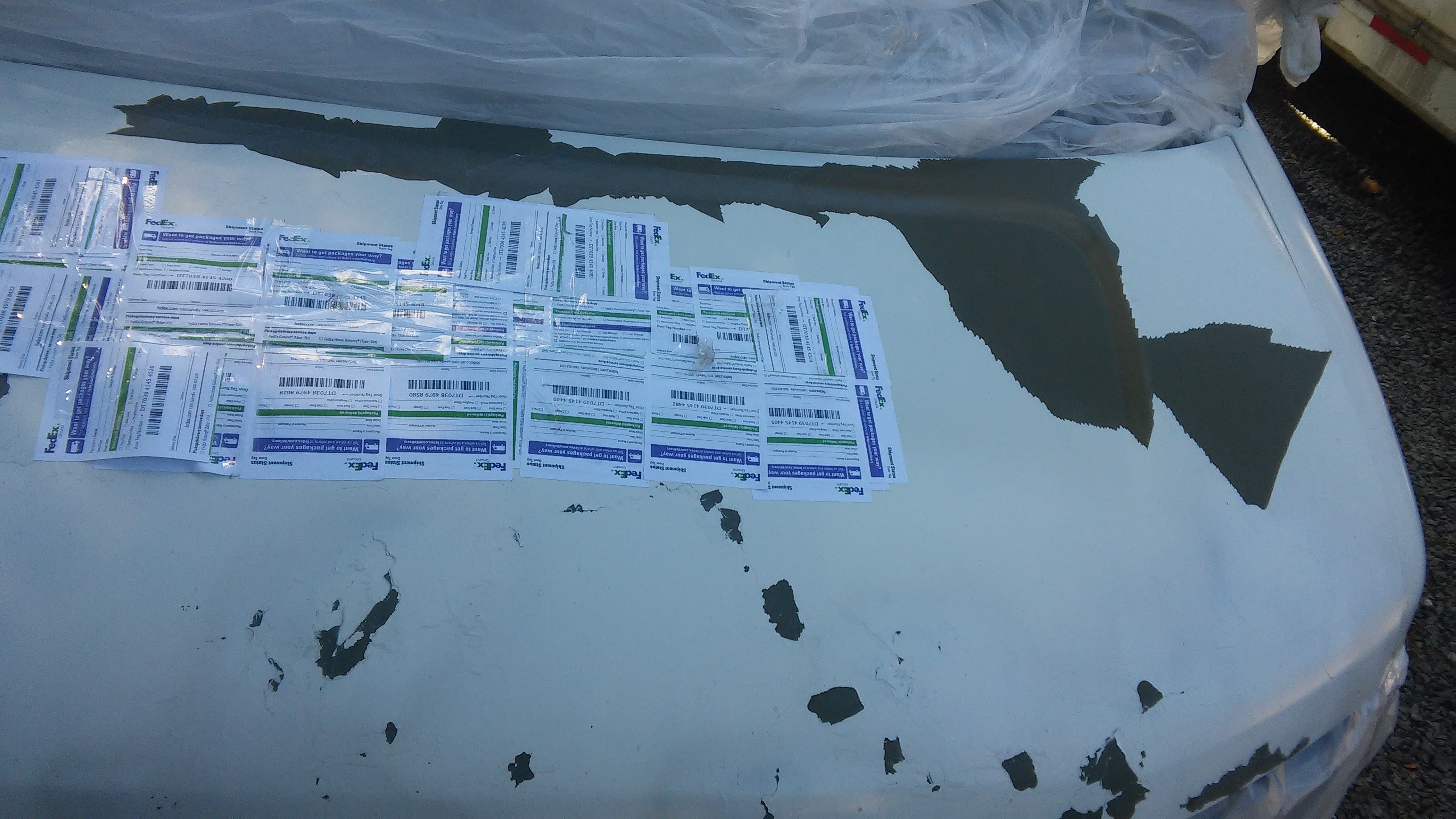 Dang ugly mother hood. I be not in teh get toe, this time! Otherwise, id leave it like that to blend in with the get toe scenery.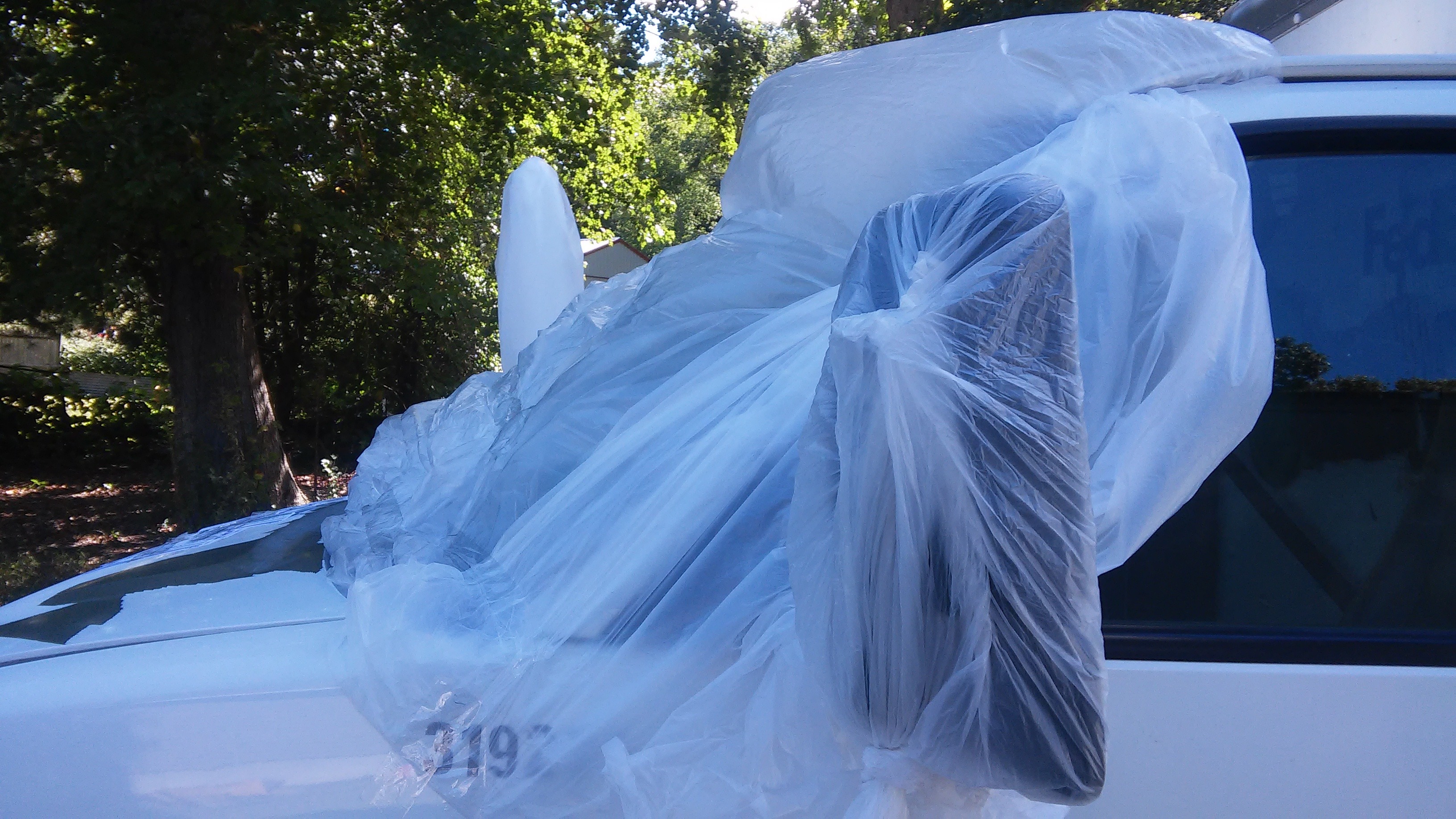 Moar bags to protect from the wind~ overspray
Antenna condom! I like to keeps it black!
After one piece o sandpaper doing wax on wax off movements...
rinse with some h2oh, i tried to blend it in to the peeling paint from Mexico? !?
And Shazam!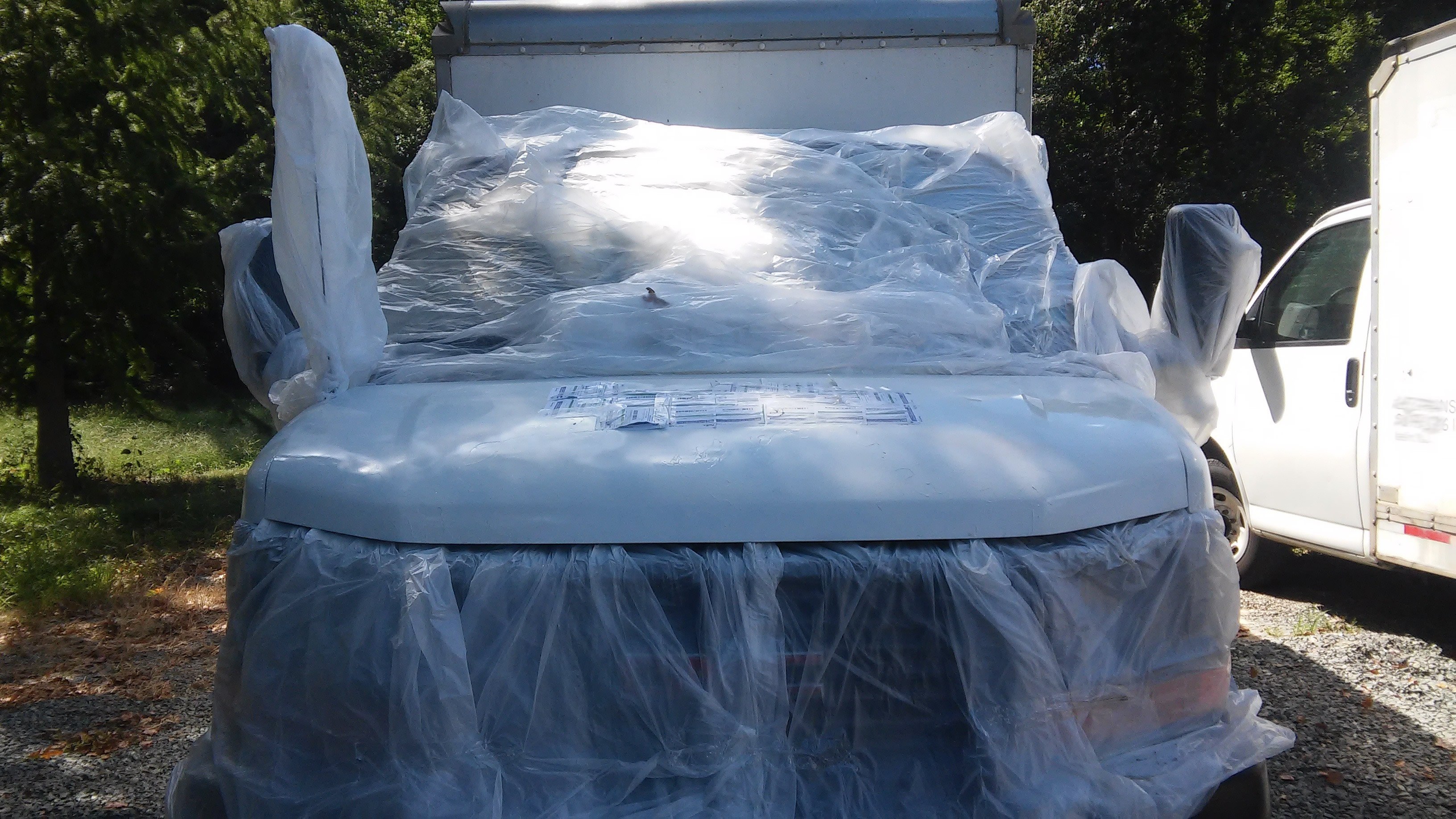 I started the engine to help aid in the "baked~ on " finish... was gonna do another sanding job to knock down the high spots, but ran outta paint.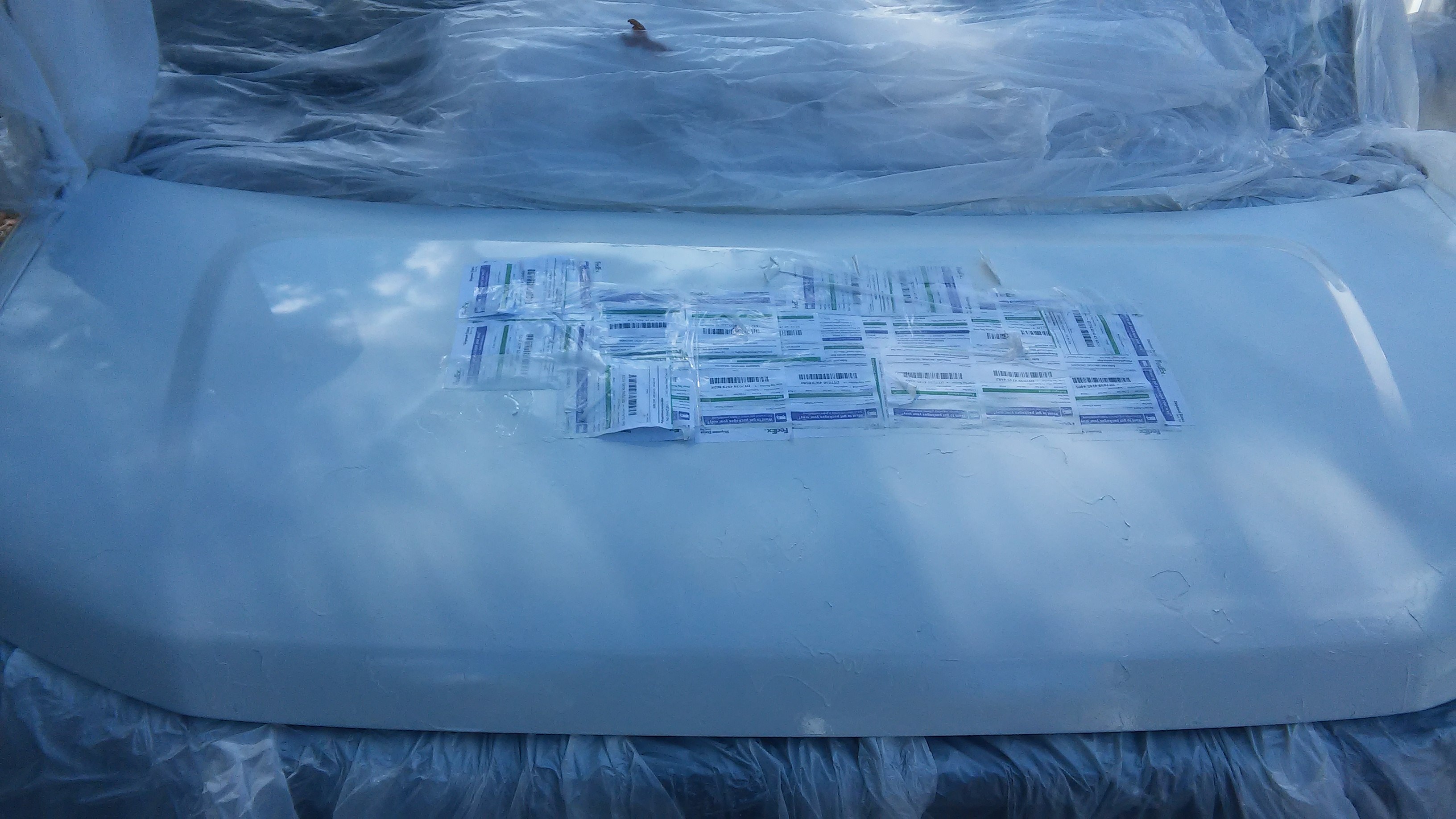 So a half butt job for practically nuthin' u cheapo contractor! Gimme a real stepvan or at least a used breadtruck!
Last edited by a moderator: