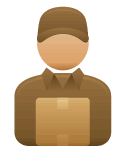 Growth stocks are attractive to many investors, as above-average financial growth helps these stocks easily grab the market's attention and produce exceptional returns. However, it isn't easy to find a great growth stock.
By their very nature, these stocks carry above-average risk and volatility. Moreover, if a company's growth story is over or nearing its end, betting on it could lead to significant loss.
However, the task of finding cutting-edge growth stocks is made easy with the help of the Zacks Growth Style Score (part of the Zacks Style Scores system), which looks beyond the traditional growth attributes to analyze a company's real growth prospects.
Our proprietary system currently recommends United Parcel Service (UPS) as one such stock. This company not only has a favorable Growth Score, but also carries a top Zacks Rank.