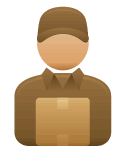 A Raleigh family is dealing with a massive void in their home and hearts. The family's dog was hit and killed by a UPS delivery driver.
Mother Kelly Gibbs said her whole family is in shock after the loss of Gucci the German Shepherd.
"We're traumatized. Every night I send two kids to bed crying," said Gibbs.