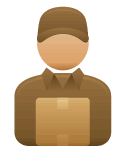 Coming to employees likely by year's end: A predictive analytics tool that analyzes over 1 billion data points daily
United Parcel Service Inc. is working on an "ambitious" analytics and machine learning project to gather and consolidate data from various applications within the company's logistics network to better predict package flow, volume and delivery status, says Juan Perez, chief information and engineering officer.
The predictive analytics tool, which has been in development for about eight months, will gather and analyze more than 1 billion data points per day at full-scale, including data about package weight, shape and size, as well as forecast, capacity and customer data.
"This allows us to know exactly what's going where, and when it's going to arrive, much more accurately than ever before," Mr. Perez said.