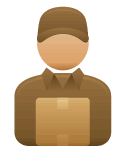 UPS is a globally recognised package distribution, home delivery and parcel collection company, bringing in over $70 billion in revenue last year. To highlight the scale of the organisation's operations, UPS delivers 5.5 billion packages a year, has 495,000 employees and manages 294.9 million online tracking requests each day.
The physical nature of UPS's business isn't stopping it, however, from thinking about how it can make better use of digital technologies to enable its workforce, but also to better service its customers. Part of this thinking includes the rollout of the ServiceNow platform for ITSM – both for internal and external stakeholders – in an attempt to speed up time to resolution and provide a better quality of service for all those involved.
Consequently, UPS's decision to rapidly rollout the ServiceNow platform – in just 27 weeks (which is a very short timeframe for a project of this scale) has served the business well in dealing with the complexity and fallout from the COVID-19 pandemic.