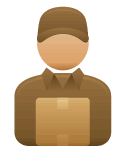 President Donald Trump's pick to fill a Supreme Court vacancy has heard dozens of workers' rights cases on the U.S. 10th Circuit Court of Appeals. Many conservatives hail Neil Gorsuch for sticking to the letter of the law and not letting personal views influence his rulings. Detractors note that he has, more often than not, sided with employers.
Some notable employee rights cases on which he has ruled:
SEX DISCRIMINATION
Strickland v. UPS: United Parcel Service worker Carole Strickland accused UPS of sex discrimination and of retaliating against her for taking two weeks of leave under the Family and Medical Leave Act to deal with stress. Gorsuch disagreed with the majority that found UPS had discriminated against her based on her gender in violation of Title VII of the 1964 Civil Rights Act. He wrote in his 2009 dissent that the allegation had not been proved, noting three male workers said the supervisor "harassed male employees in very much the same manner." Gorsuch did agree with the majority on the retaliation claim.