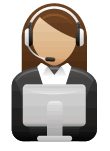 UPS (NYSE: UPS) today appointed Kevin Warren to the position of Chief Marketing Officer, effective June 1, 2018. Warren will report to UPS Chairman and CEO David Abney. He also joins the UPS Management Committee, the most senior leadership group in the company.
"With unprecedented demand from consumer and business customers, it's critical for UPS to have a savvy leader driving innovative new marketing programs that support one of world's most trusted and respected brands," said David Abney, UPS Chief Executive Officer. "Kevin brings a wealth of experience to UPS with a strong global growth focus across multiple disciplines. He will guide critically important marketing initiatives as we continue UPS's transformation."
Warren will be responsible for all U.S. and international marketing, including the company's product development, pricing, customer loyalty, industry segments, customer communications and public relations, among other functions. He brings extensive senior leadership experience to UPS and possesses a deep understanding of service-based businesses.