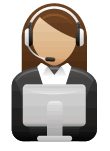 ION, the largest global provider of trading, analytics and risk management solutions for capital markets, commodities and treasury management, announces that its customer, the global logistics leader United Parcel Service (UPS), is winner of the 2018 EuroFinance Treasury Excellence Award for Technology Implementation.
The annual EuroFinance Awards recognize companies that have applied new technology successfully to a core treasury problem, and delivered genuine value to the business through innovation.
The solution deployed by UPS is ION's Reval treasury management solution, chosen for the flexibility, scalability and cost-effectiveness that only a SaaS TMS can offer; through its partnership with Fides, delivers integrated, multi-bank connectivity as well.