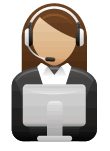 Small Biz Owners to compete for up to $25,000 to help grow their business
The UPS Store, Inc. is inviting entrepreneurs and small business owners from across the country to enter the Small Biz Challenge, a contest that is offering eligible small business owners a chance to win up to $25,000 and an editorial feature in Inc. Magazine.
The UPS Store® network, with over 4,800 independently owned and operated franchise locations across the United States, understands that starting and growing a business is hard work.  In an effort to help small businesses thrive, The UPS Store, Inc. is on the hunt for small business owners who think they have what it takes to compete in a live business challenge competition where their business skills will be tested.  We are searching for the most quick-witted, well-rounded small business owners who can handle absolutely any thing that comes their way.