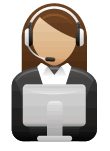 Qualified UPS® business customers can buy a new subscription to ChannelAdvisor's e-commerce solutions at a discount
UPS services are integrated within ChannelAdvisor to easily manage U.S. and international shipping in one place
UPS (NYSE: UPS) announced today that ChannelAdvisor Corporation (NYSE: ECOM), a leading provider of cloud-based e-commerce solutions, now offers its services to thousands of small and medium-sized business (SMB) e-commerce customers at a discounted rate as part of UPS's Customer Technology Program.
With ChannelAdvisor, brands and retailers can manage, optimize, and fulfill their merchandise sales on more than 130 marketplaces globally, including Amazon, eBay, Google Shopping Actions, and Walmart. Through its robust and comprehensive suite of automation and analytics tools, ChannelAdvisor helps brands and retailers streamline their operations to achieve cost-saving efficiencies while meeting consumer expectations for fulfillment.