NASCAR drivers unite in show of solidarity for Bubba Wallace
The FBI has completed its investigation into a noose found in Bubba Wallace's garage at Talladega Superspeedway this week and is not filing any charges, the organization announced Tuesday. Wallace, the league's only full-time Black driver, "was not the target of a hate crime," NASCAR said in a statement.

According to a statement from U.S. Attorney Jay E. Town and FBI Special Agent in Charge Johnnie Sharp, the noose had been in the garage since as early as last fall and was installed to facilitate pulling down the garage door.
The FBI investigation concluded through video and photographic evidence that a garage door pull rope fashioned like a noose had been positioned in that garage number 4 since at least October 2019, and thus was not directed at Wallace.
Bubba Wallace responded to the notion that some people have doubted the validity of the incident. " .. It's simple-minded people like that, the ones afraid of change, they use everything in their power to defend what they stand up for instead of trying to listen and understand what's going on."
Dozens of drivers pushed Wallace's number 43 car to the front of the field at the Alabama speedway
in a show of solidarity with the 26-year-old, who was made visibly emotional by the gesture.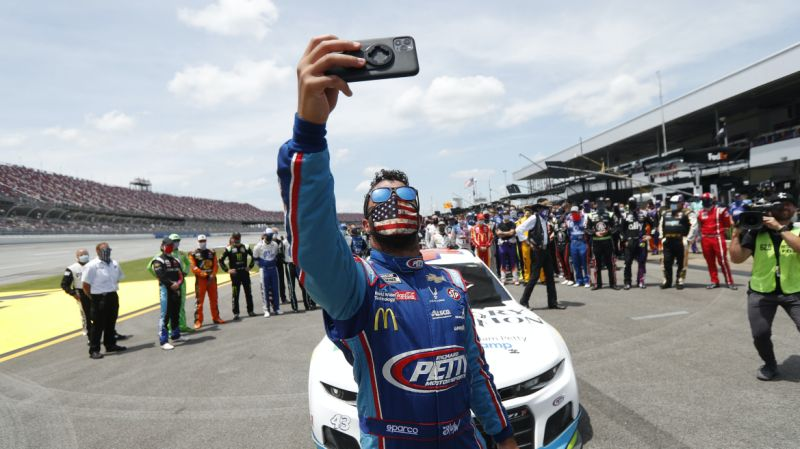 Bubba Wallace
​
Last edited: