This page left intentionally blank
Just got back from a road trip to Vegas. The old saying, "What happens in Vegas stays in Vegas" does NOT apply here. Along the way, I had to take care of business and upon closing the stall door, I see this: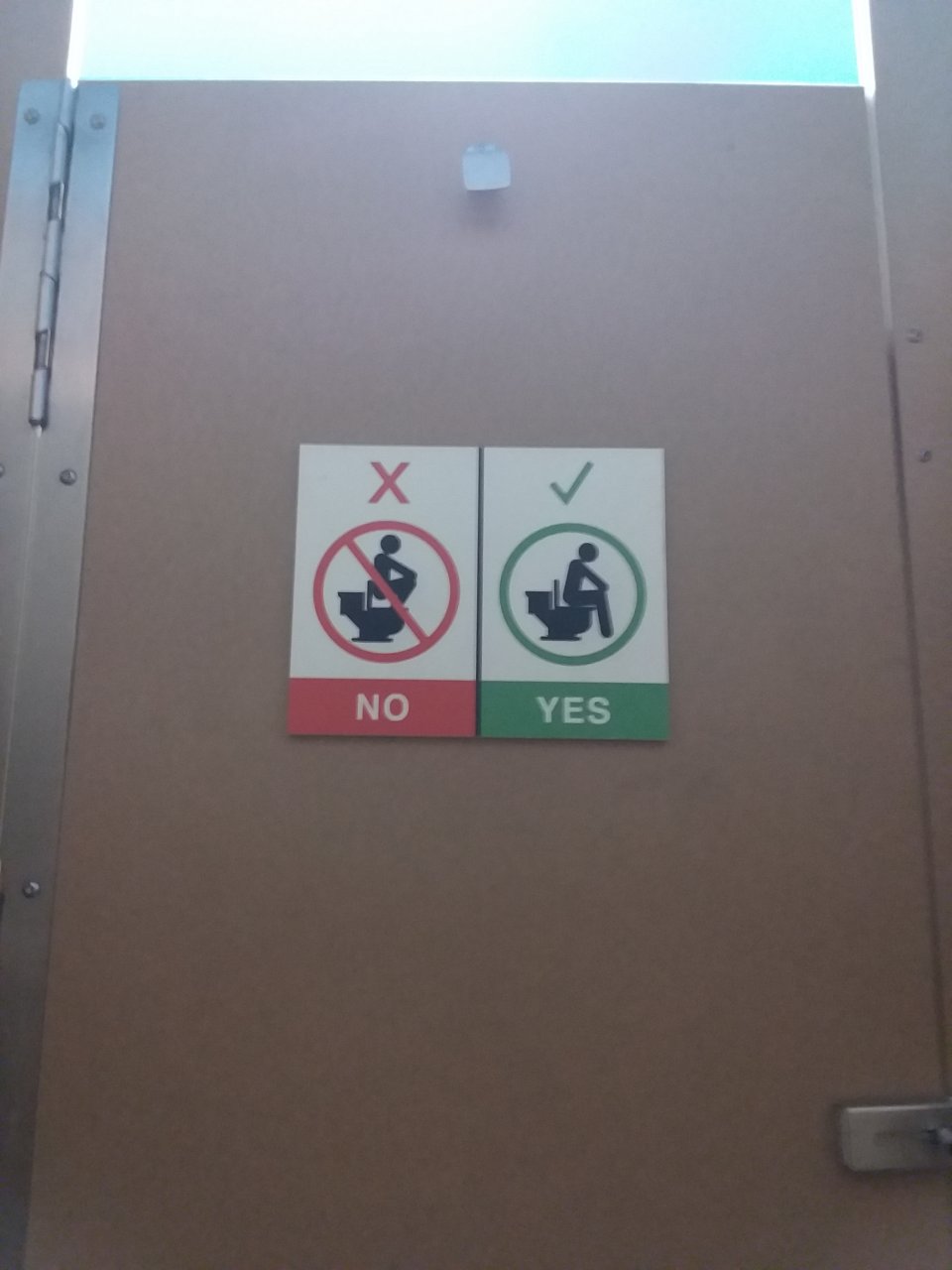 You could imagine my surprise when I notice there are instructions on how to poop. Lots of things going on right here in my head. So, is there some kind of new pooping that has to have instructions? I almost could not perform thinking about all the scenarios and the reasons for this sign. Below are only a few of the things racing through my mind at the time...
Did someone hurt themselves pooping so high off the seat?
Did they fall in?
Did they fall off?
Did the poop hit the seat?
Did the poop hit the floor?
Did the water splash back up like it does in those blue porta potties?
Is there some new craze that I'm not hip to like planking or parkour or is there some new Facebook skyriding poop challenge?
Do you wipe like that or do you have stand and bend?
Do you have to front flip to get off the seat?
Do those cool seat protectors make the pose more slippery?
Did someone complain to store management concerning someone doing something strange while pooping to warrant this sign or was there a corporate think tank somewhere discussing the proper pooping sign?
What would happen if I was some kind of poop ninja and COULD actually get onto the seat that way...would I get in trouble? Who would know? Do I self-report or hope someone isn't peeping through the slit in the door or looking over the stall waiting for me to violate this rule?
I still can't help thinking about this sign. It wasn't until several miles away from the store that something started to gnaw at me...
Is there a similar sign in the ladies room advising not to drip dry?