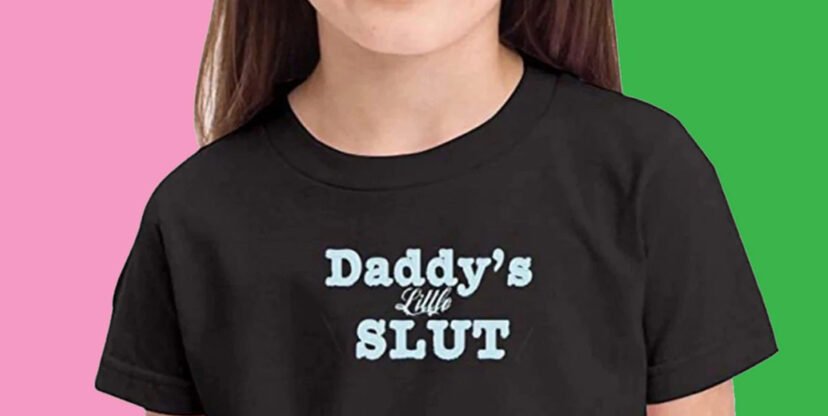 Amazon has removed a kid's t-shirt bearing the slogan 'Daddy's little slut' from sales following a fierce public backlash.
The shocking tee had been sold via a third party seller Onlybabycare, priced at $18 (£14). According to the product description, this is a unisex clothing item and can be worn by 'little girls or boys'. It could also be purchased in baby and toddler sizes.
The description also offered examples of where the grossly offensive t-shirt could be worn, listing occasions such as 'playing outside, birthday party, baby shower, baptism, wedding, baby photography, daily wear, family day'.
As reported by
The Independent
, the grim item had been on sale since June 2019, with shipping only available in the US.
Shoppers were understandably baffled and horrified by this apparent sexualising of children, taking to social media to demand for the product to be removed.
One person tweeted the following warning to Amazon:
I get this is an auto generated line from a third party seller but don't ever let me catch this kind of crap being sold through your website ever again. You better start checking stuff. I will cancel my card.
Another remarked that, although the top in question had been removed, there were still other disturbing clothing items being sold via Amazon from Onlybabycare. Other slogans included 'Boats and Hoes' and 'Black guns matter'.
Amazon Removes 'Daddy's Little Slut' Kids Merch After Backlash