Yes it's another UPS Socks thread. We were told by our DM today that there is no reason to not have UPS socks. That we now can by them on Amazon and have them in a couple days.
I thought for sure he was joking.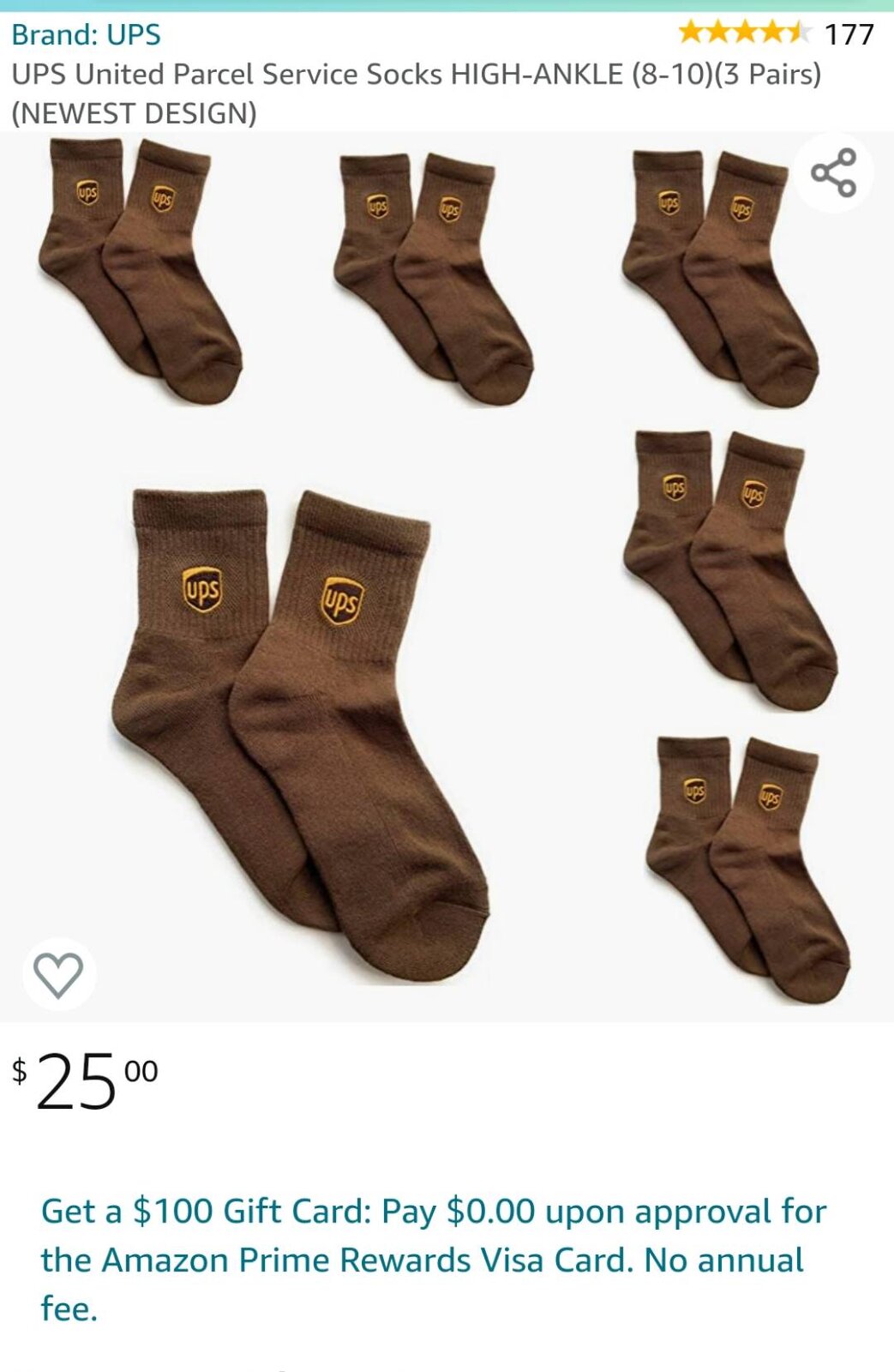 NOPE! Now anyone can by these over priced socks. Way to go UPS. Have your competitor sell your stuff and deliver it.