double tap o da horn dooshbag
Soo, I'm long gone from driving this particular cargo van.
My views on it, pretty good overall
I had the T250 high roof model
The particular rental company, Enterprise, didn't have a bulkhead to keep the driver safe from bricking out with no partition.
Soo I did this:
A shelf from one of those carts in the warehouse!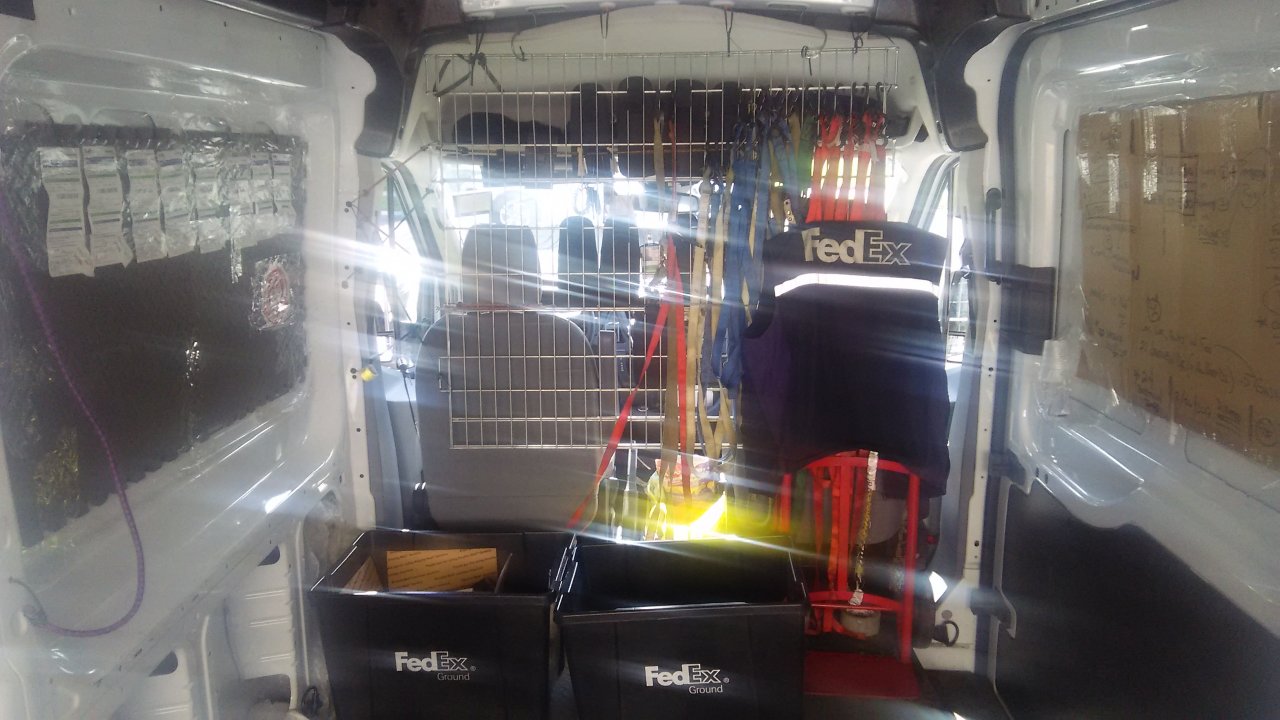 Back side of the wall... now, I can bricked it out in sequence from floor to ceiling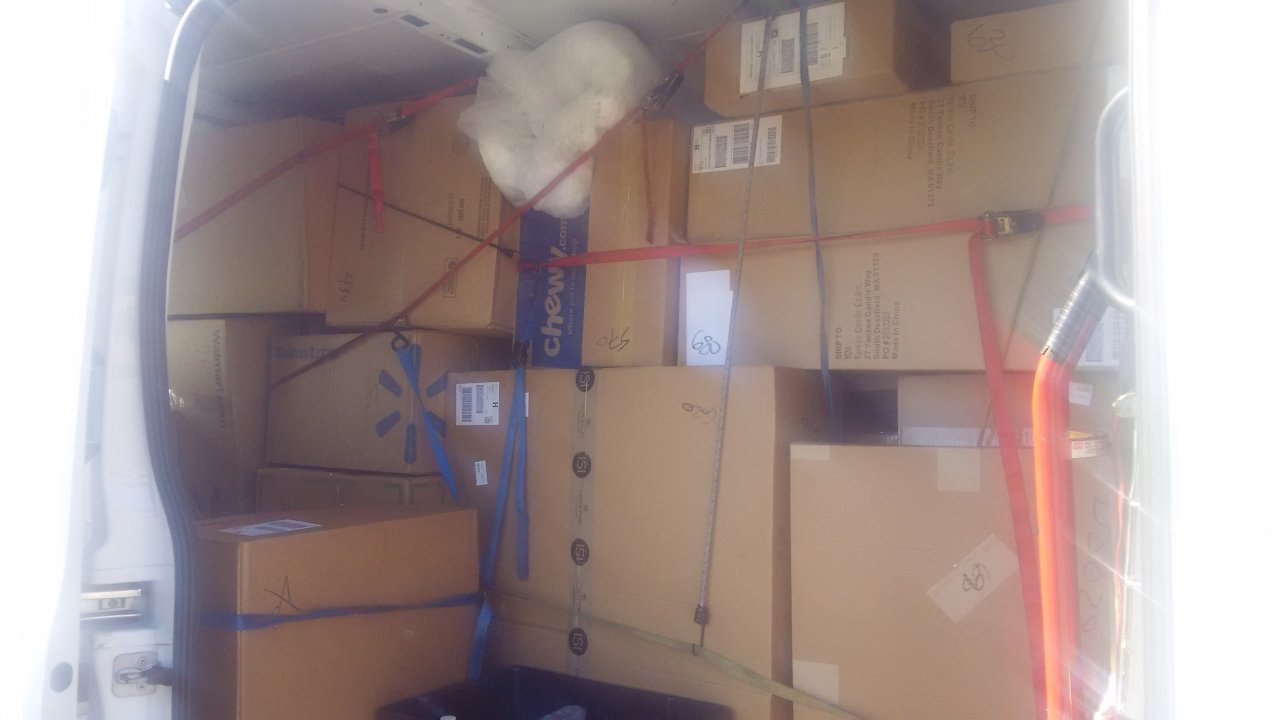 Most days, I work out the side curb sliding door... it just makes sense than running to the rear barn doors at every stop.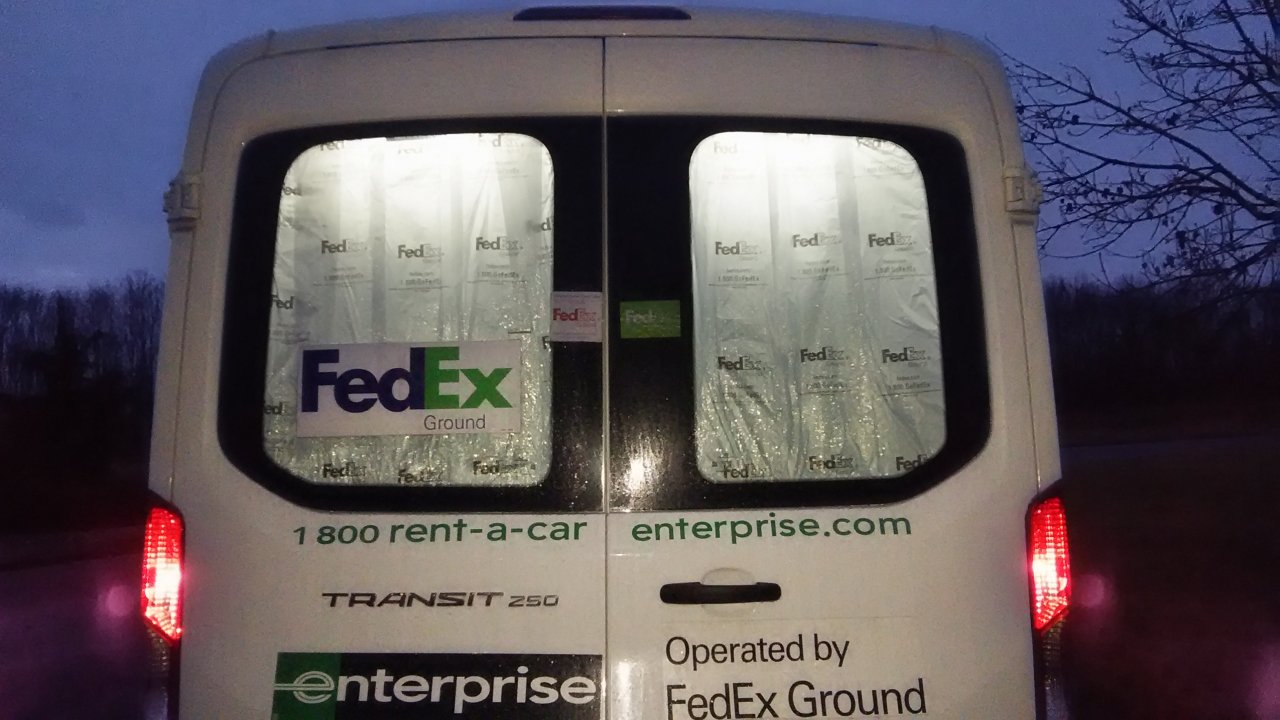 Rear glass windows is teh suck, so I got creative and used those logo rain bags as impromptu security curtains, LoL my customers see me backing up their driveways to see FedEx all over the rear!
& cops following me in the night immediately pulls away once they see my placards on this van.
Very beefy build, drives like a car, rear brakes has high bias, so it doesn't nose dive... I replaced the back pads at the 20k mile mark. No squeal tabs to warn of low brake lining. I just caught it in Time when I had to change a flat tire.
Integrated backup camera in the license plate frame & the monitor built in to the center rear view mirror was ingenious.
Oem continental tires were too soft & wore out at the 25k mile mark. Firestone tires were a good replacement for this van. Harder compounds of a touring tire would make it last at least 40k.
Manual shift buttons on the gear selector is accidentally engaged if your thumb hits it.
Just keep your thumb away from it
Gas mileage was better than a typical boxtruck with a v8 engine. Even though this transit had a v6, the transmission was pretty good at shifting to the next gears. And mileage was close to 15 mpg vs the 9mpg of my current gmc boxtruck
If I get a cutaway box body with this chassis, it would be a decent vehicle in my rural area.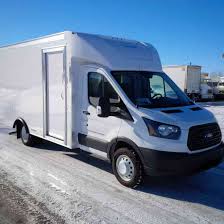 The upfitted cargo van, called the velocity, has that funky sliding curb door, but the chassis seems to be built to handle this type of delivery.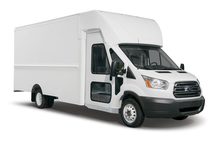 Stay away from diesel powerplants, just because of all the emissions crap you will deal with down the road. A contractor had the Isuzu reach diesel engine and it was too much of a PiTa to maintain/fix them.
PS: BUDGET rental has these cargo vans with the steel partition on them!
Thumbs up,Ford! OrioN approves!
Last edited: