double tap o da horn dooshbag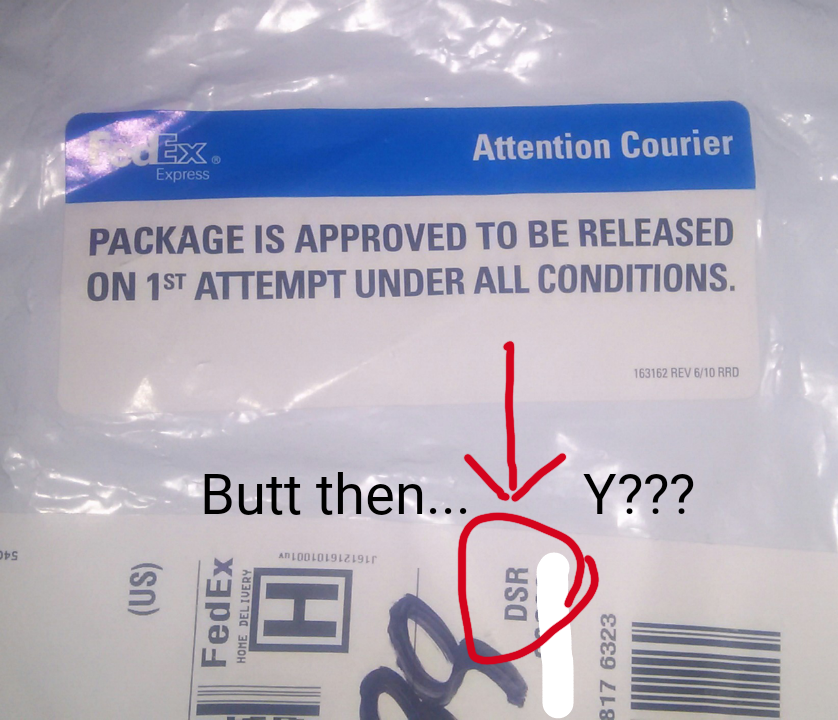 Meds for the elderly at my gated community... they're either at the community center playing bingo or line dancing or at the shuffle board deck or walking their ankle biters or fishing at the lake with grand kids.
I called a few times with my flip phone to the customer to confirm if it's ok to leave it & in 3 cases so far no complaints or disputes.
So I sign with my own name and in stop comments, "shipper release approved at first attempt"
Told management that this don't make sense to have to put a DSR on these much needed meds. Heck, they should've used express if they want faster service!
I shall see if management will follow up on it and have amended this certain situation next week... stay tuned
Edit... look at the top left of the sticker! "EXPRESS" someone dropped the ball at that meds company
Last edited: