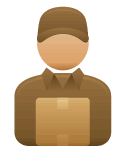 Thousands of Americans awoke this morning to a somewhat diminished Christmas, thanks to an epic fail by package handler UPS, which announced yesterday that – oops! — some packages slated for December 24 delivery would not be arriving until after the holiday.  Sorry 'bout that.
While the delivery of gifts may not be the essence of Christmas, it is the essence of the package delivery business – especially a business like UPS that has relentlessly touted its expertise in logistics – see this 2010 ad (entitled "we [heart] logistics") in which the classic "That's Amore" has been rewritten, "That's Logistics."
Yet, UPS failed logistics – miserably — offering up the measly explanation, "demand was higher than forecast."  Isn't getting this right on arguably the most important deadline of the year pretty much the essence of logistics?