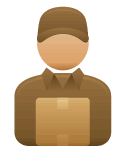 Carlton Rose, president – global fleet maintenance at UPS, can rattle off a long list of alternative fuels and energy sources used by his fleet. Available equipment runs on compressed natural gas (CNG), liquefied natural gas (LNG), battery power, hybrid platforms, and propane. By 2025, 40% of his ground equipment will run on alternative energy sources.
And he insists the work supports more than his fleet alone.
"We just didn't do it for UPS. We've done it for the industry," he said during an executive roundtable at ACT Expo in Long Beach, California. Every purchase helps to establish the scale that lowers costs. The technology evolves as well. "This is a team effort throughout this industry."
Still, Rose wondered why his fleet should need to pay a premium for the emerging technology – especially since early adopters serve as rolling labs for the equipment.
"The economics and the environment, at some point they have to intersect," he said.