I'm sure we all heard about the lifting of the hours of service(HOS) laws. If not...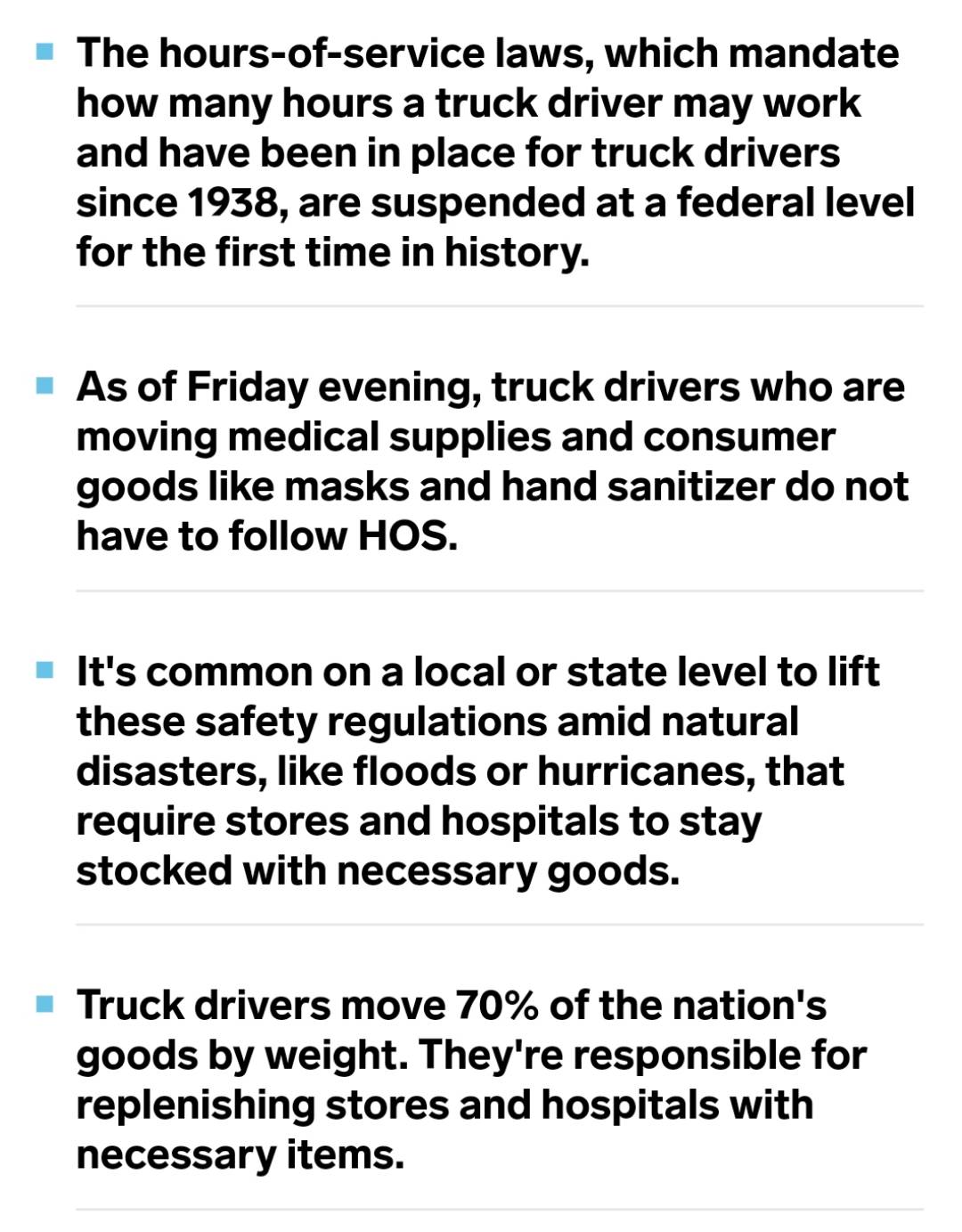 With it now offical that UPS is a essential function and, exempt from shelter-in-place and lockdowns. Will we be forced to work over 60 or even 70 hours?
I looked at our contract about the 70 hour language. Does this fall under a act of god or a service disrupting emergency?
I'd like to hear some thoughts. Because what is the definition of a service disruptions in UPS's eyes? Does just a in flux of volume count as a service disruption?
Also does lifting the DOT hours of service mean I can not file for 9.5? I don't recall seeing anywhere in our contract about not being able to file because of emergencies.