You can see the original equipment seat on passenger side.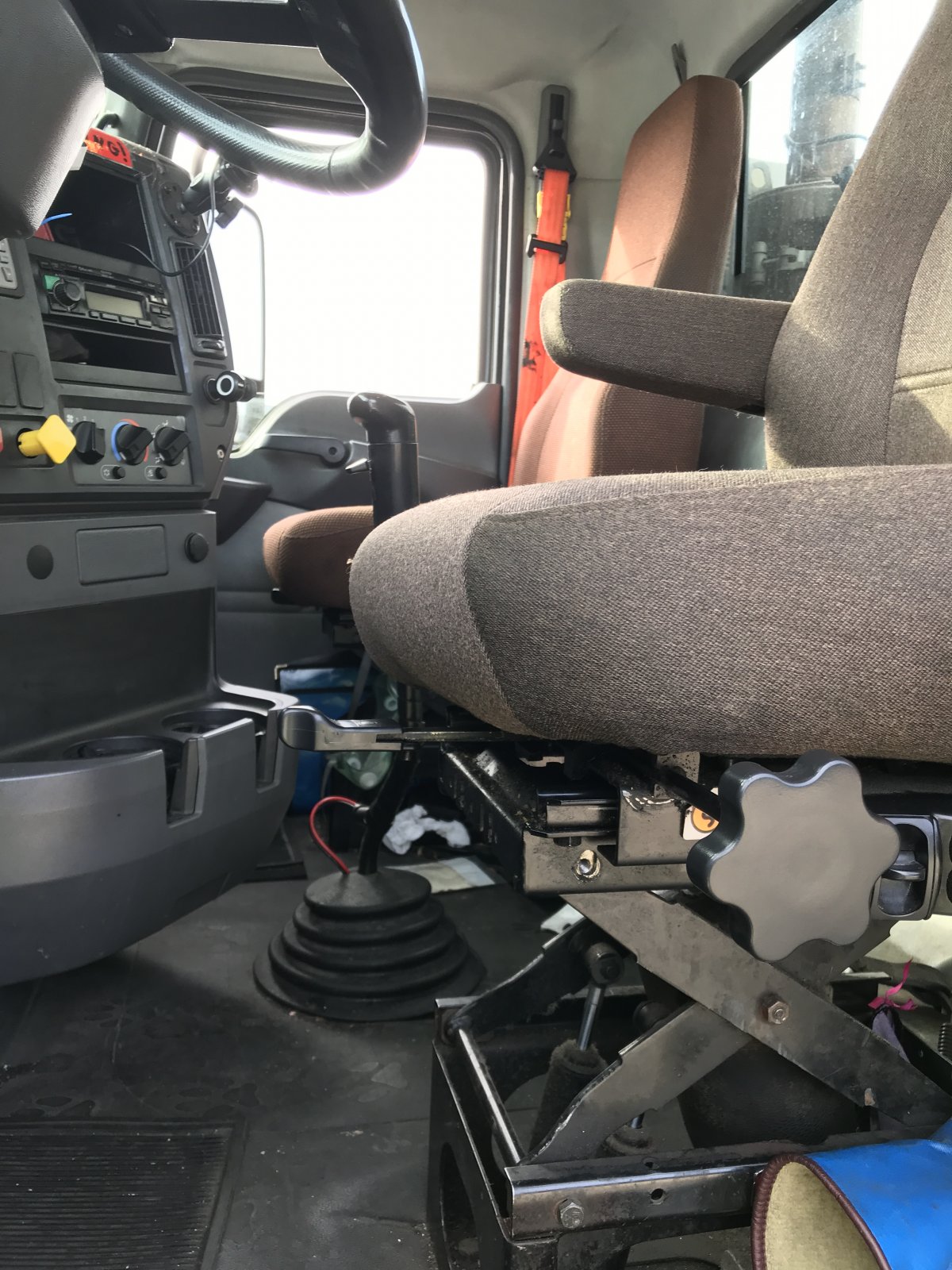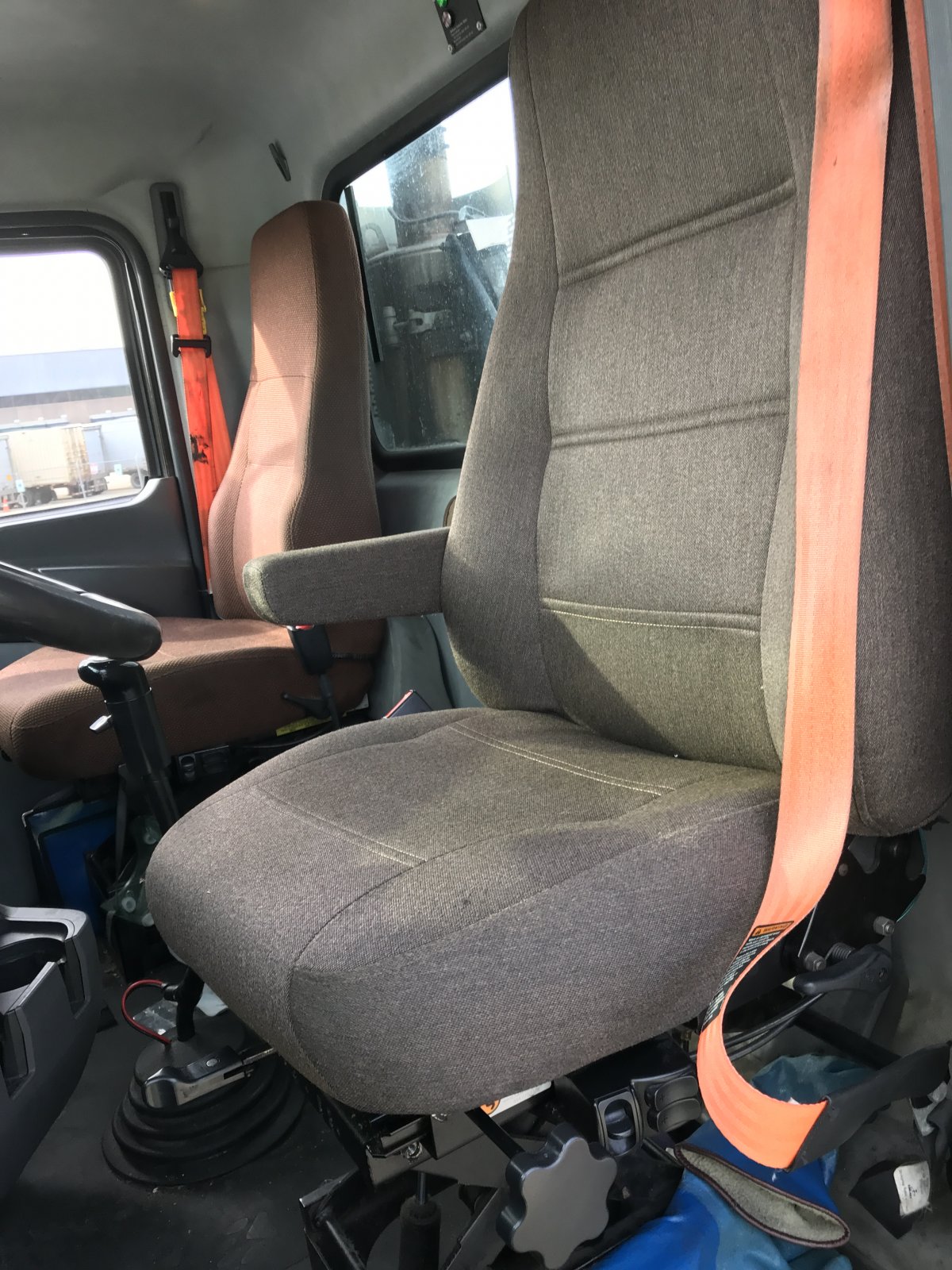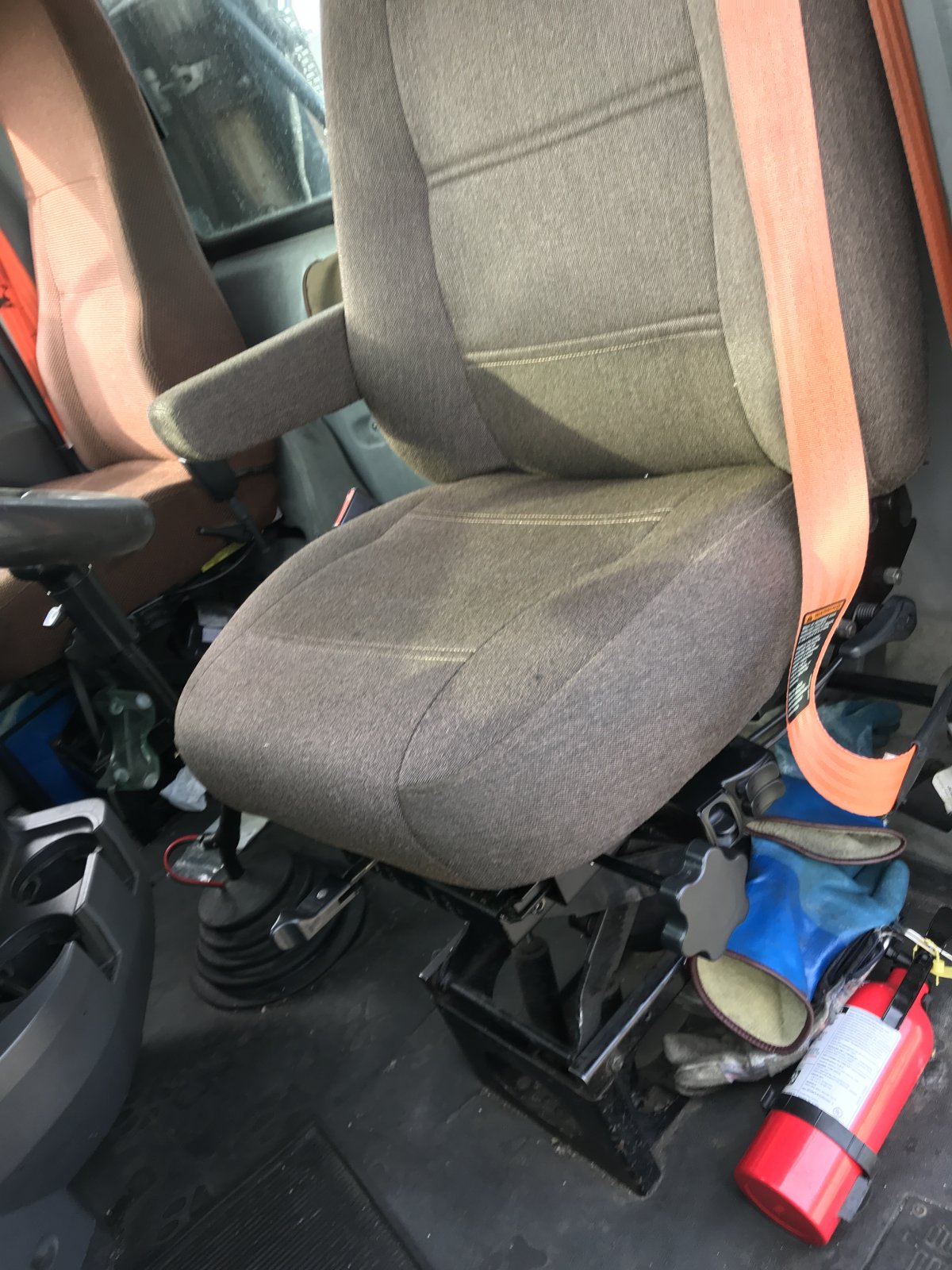 Has anyone had any of the newly designed Bostrom seats installed at their location? The drivers at CACH are pushing back on these, but according to Automotive, they've been in the system for over a year now in other parts of the country with no complaints.
They're 2-2 1/2 inches shorter in the leg then the original seats and you just can't get comfortable in them. It feels like you're sliding out of the seat and you keep pushing yourself back. Bostrom redesigned per corporate and are made of a more durable fabric. They carry the exact same part number as the old seat, but have been redesigned.