First I feel like this should be in UPS Discussions(because it's a Brown Cafe discussion) and more members will contribute but if the Mods don't please move this to where you think it should be.
So just the other day I got on Reddit for the first time. A driver was telling me he goes on there all the time for information. So I thought I'd check it out. I read a bunch of posts and was shocked by how bad the information was! The stuff about 22.4s on there is so ridiculous that you can tell none of them have even read the 22.4 contract language.
So as I'm reading all these post I run into this...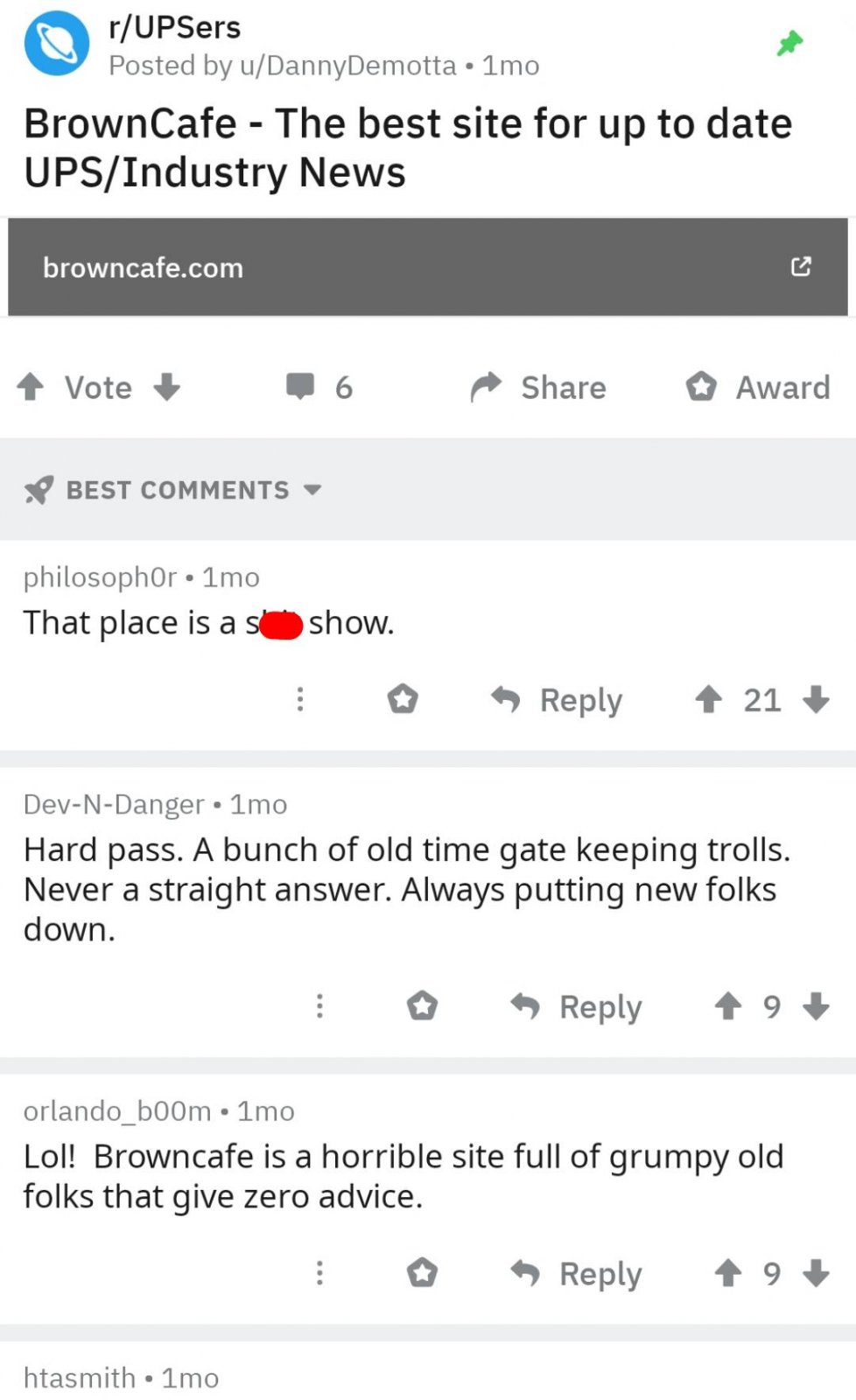 And I was amazed at the amount of people that agreed with these people especially after reading a lot of posts on Reddit that were so incorrect or just ridiculously bad.
The reason for this is I thought a discussion might be interesting. I believe most of these people are upset because they don't hear what they want and also don't understand how different it is everywhere. I will admit that we as a forum can come down on people pretty hard sometimes and some people can't handle that but it's kind of the UPS way. Thoughts?
Also it makes me cringe thinking of some of these people taking the advice from Reddit and being fired or just looking like complete idiots because of it.
Oh... also which one of you posted this?