Pees in the brown Koolaid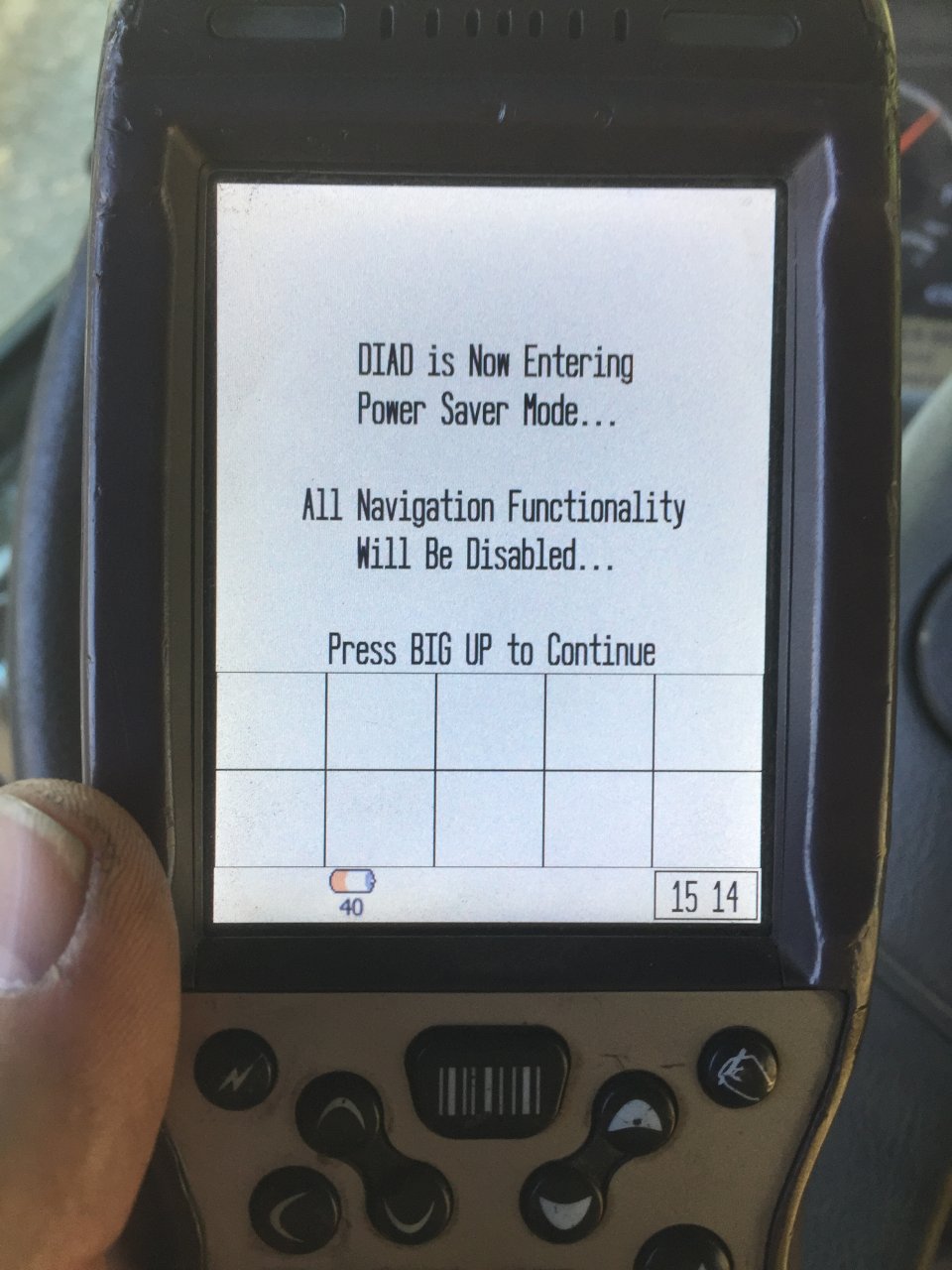 This, my friends, is the "transformation" that we are supposed to embrace.
My RDO has been taken away and replaced with a functionally useless map/navigation system that has to shut itself off at 3:15 on a warm sunny day after delivering 88 packages to 65 stops in order to conserve battery life.
I barely made it back to the building last night before my battery died, I am told that there will be no new DIADS available for peak, and that the spares we are getting all have battery issues.
Did UPS think to equip the brand new $40K 2018 package car I am driving with a $10 USB port? No.
Did UPS have the foresight to equip its cars with DIAD chargers
before
going live with the MapNav/ no RDO program? No.
Did UPS stop to think that, to a driver like myself with
26 years
of area knowledge, RDO and a DIAD that has the capacity to function for more than 9 hours without dying might be more valuable during peak season than a navigation system? No.
Transformation: when the concepts of common sense and planning ahead are "transformed" into forced stupidity and high tech gimmicks that fail the test of reality.