i was at home depot recently and was shocked to see a UPS style hand truck for sale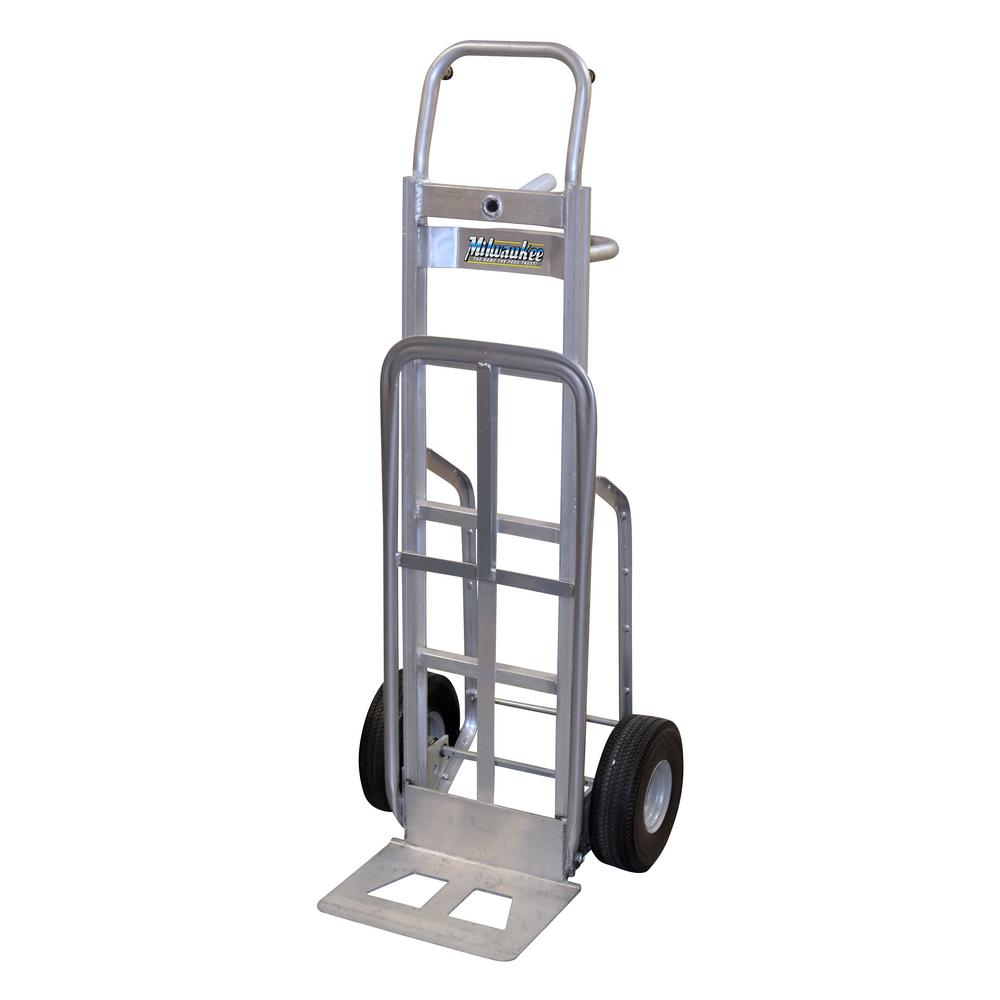 The Milwaukee Delivery Hand Truck is the design choice of the professional. The lightweight aluminum frame weighs less than 35 lbs. and is equipped with a folding nose plate extension, stair climbers and Flat Free 10 tires x 4 tires. There are many unique features to this truck that has made it...
i always thought they were custom made by ups for their drivers
apparently they are made by Milwaukee
the odd thing is they only had one for sale and said they could not order me more
i found 2 more for sale at two other locations but i had to drive a hr away for one and 90 min for the other
Im a contractor at fedex and these are the best handtrucks for delivery
i was home depot hours looking at where else they were sold. they are all sold out everywhere and they dont know when they will
restock and its not available to order online
i looked at other states and saw they are very hard to find but are available here and there
the hand trucks are made under the gleason group and when i called them they said i can only buy parts that the hand truck can only be
brought at home depot...
does ups just buy out all the handtrucks at home depot every year?
ALSO ---- they dont come with the strap ---i was looking for a similar one ups uses but they dont match up
does anyone know where ups gets the straps from
thanks