Package Car is cake compared to this...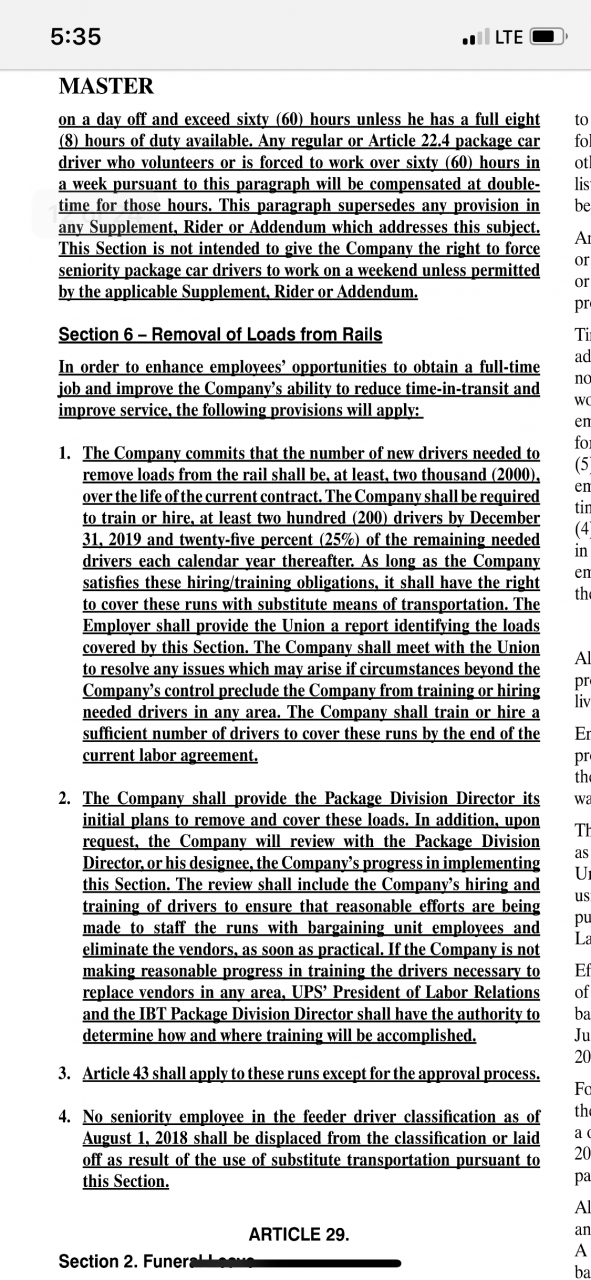 Much has been made about UPS adding 2000 new sleeper team jobs. But if you actually read the proposed language, it's not hard to see how UPS could use this proposal to create NO new sleeper jobs, and even start to eliminate current mileage jobs.
The new contract says if UPS creates 200 new jobs by the end of 2019, then 450 in each of following years of the contract, they can use substitute means of running loads off the rail.
All it guarantees us, is 2000 new jobs REMOVING loads from the rail, not running them. This is exactly the opposite of what we wanted from the new contract.
It was almost as if Denis T gave the union lawyers the day off when this section was written.
Simply pathetic.