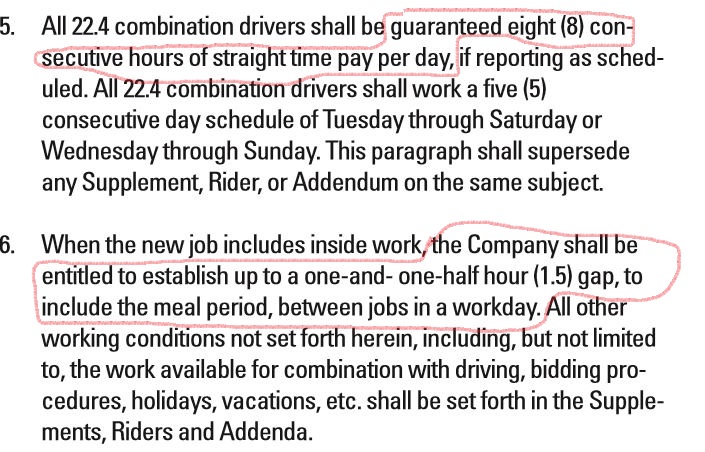 Combination drivers (CD) are not being given "9.5 protection"
I can see a CD coming in at 8AM, delivering EAM and then NDA and ground, working until 1PM....five hours. Then taking the 1.5 hour "down time" (gap)
Then back to work at 2:30pm....helping out struggling drivers, then it is on to pickups.
Back to the building at say around 7:30pm....another five hours.
So basically a ten hour day between 8am and 7:30pm.....at a lower pay rate to boot!